Security Camera Systems (CCTV) Installation
in Mount Laurel, NJ 08054
WhizTech Security Inc. has been serving the CCTV Security needs of Mount Laurel, NJ customers since 2013.
We offer the latest high definition IP CCTV technologies to provide comprehensive electronic video security solutions to enhance personal safety; asset protection, deter property theft, vandalism, and other criminal conduct in Mount Laurel, NJ.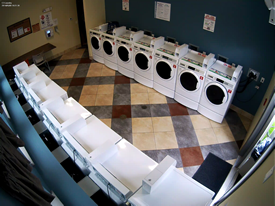 Systems we offer support 4, 8, 16 and 32 security camera. These systems can support indoor and outdoor cameras with or without night vision capabilities and can be configured to view cameras using a smartphone remotely over the Internet with a dynamic or static public IP address.
No matter what your budget is, we have a system that can meet your security camera needs in NJ, PA and NY.
System Features:
Recording: Continuous, Scheduled, Motion Detection and Smart recording, Disk space recycling (auto delete oldest recording), Video Loss Detection, Auto Record after System Reboot and more.
Playback: Video Search, Play, Rewind or Fast Forward Video Footage while Recording, Export Single Frame or Movie Clips to AVI files with Date and Time Stamp.
With experience of hundreds of security cameras installation at various customer locations throughout NJ, PA and NY, we can help you choose the right security camera system that will meet or exceed your requirement.
Call us today at (609) 424-7584 - We will be Glad to Assist You
in Mount Laurel, NJ 08054
---