Welcome to WhizTech Security Inc.
We are a licensed, insured and bonded low voltage contractor that has been providing CCTV Security Cameras, Access Control, Intercoms and Related Products installation, consulting, repair, maintenance, sales and service in New Jersey, New York and Pennsylvania since 2003.
We provide scalable systems ranging from single building video surveillance including 4K/1080p high def IP cameras, license plate imaging, fiber optic network, intercoms, single door access control to multi-building and multi-site integrated security systems.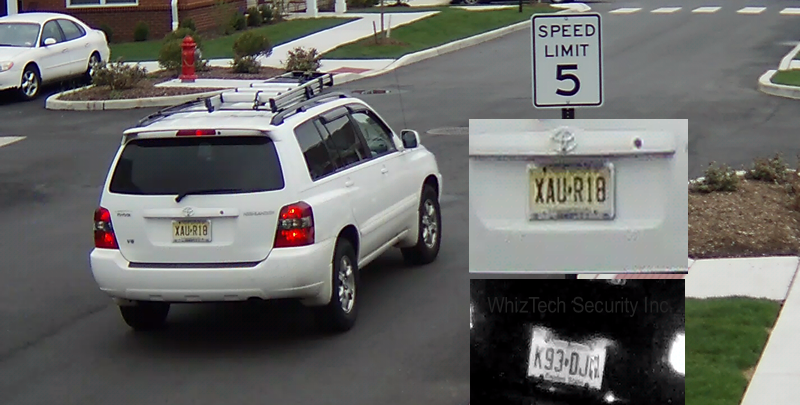 What Makes us Different: In addition to security systems experience, we have the necessary IT (Information Technology) skill set that enables us to leverage existing IT Infrastructure you might already have in place while installing security systems. If you do not have an existing IT Infrastructure, we can help you build one that can be used for security as well as computer network and IP phone systems etc.
Should I go with Analog or IP? IP enabled security systems (cameras, access control, intercoms etc.) are the current technology. In plain English, these systems comprise of devices that are essentially tiny special purpose computers with a network connection. These devices "talk" to a central controller over an IP computer network including the Internet. IP security systems are future proof and can scale from a single building to a multi-site system over time.
In comparison traditional old school analog security systems (cameras, access control, intercoms etc.) require bulky home run wiring from each device back to a central controller (brains of the system) greatly increasing the complexity, installation, maintenance and operating cost - especially in a multi-building scenario.
On CCTV Security Camera side analog security camera's picture quality is far inferior than the latest high definition 4K/1080p IP security cameras.
Analog security systems are obsolete and should be considered a "dead" investment.
Are your Looking for a Low Voltage Contractor in NJ or Philadelphia Metro Area? In addition to end users, we routinely work with construction companies, builders and electrical contractors in procuring and installing CCTV, Keyfob & Card Access Control, Intercom, Phone & Data Network Wiring (CAT5e, CAT6, Coax, Multimode and Single Mode Fiber Optics) and other low-voltage systems in new and old construction.
For safety of our customers, our technicians clear a background check and a drug test before they are hired.
Whatever the size and complexity of the task, our commitment to our customers is to provide them with the highest level of quality service, respond quickly to their needs and enable them to achieve their goals on time and within budget.
Call us today at (609) 424-7584
We will be Glad to Assist You!
---